How to Plan an Unforgettable Honeymoon in Maldives
Maldives is popularly known to be a premier honeymoon destination with its picture perfect scenery, balmy tropical climate and laid back ambience. Capital Travel Maldives suggests these for planning a memorable honeymoon in the alluring Maldives.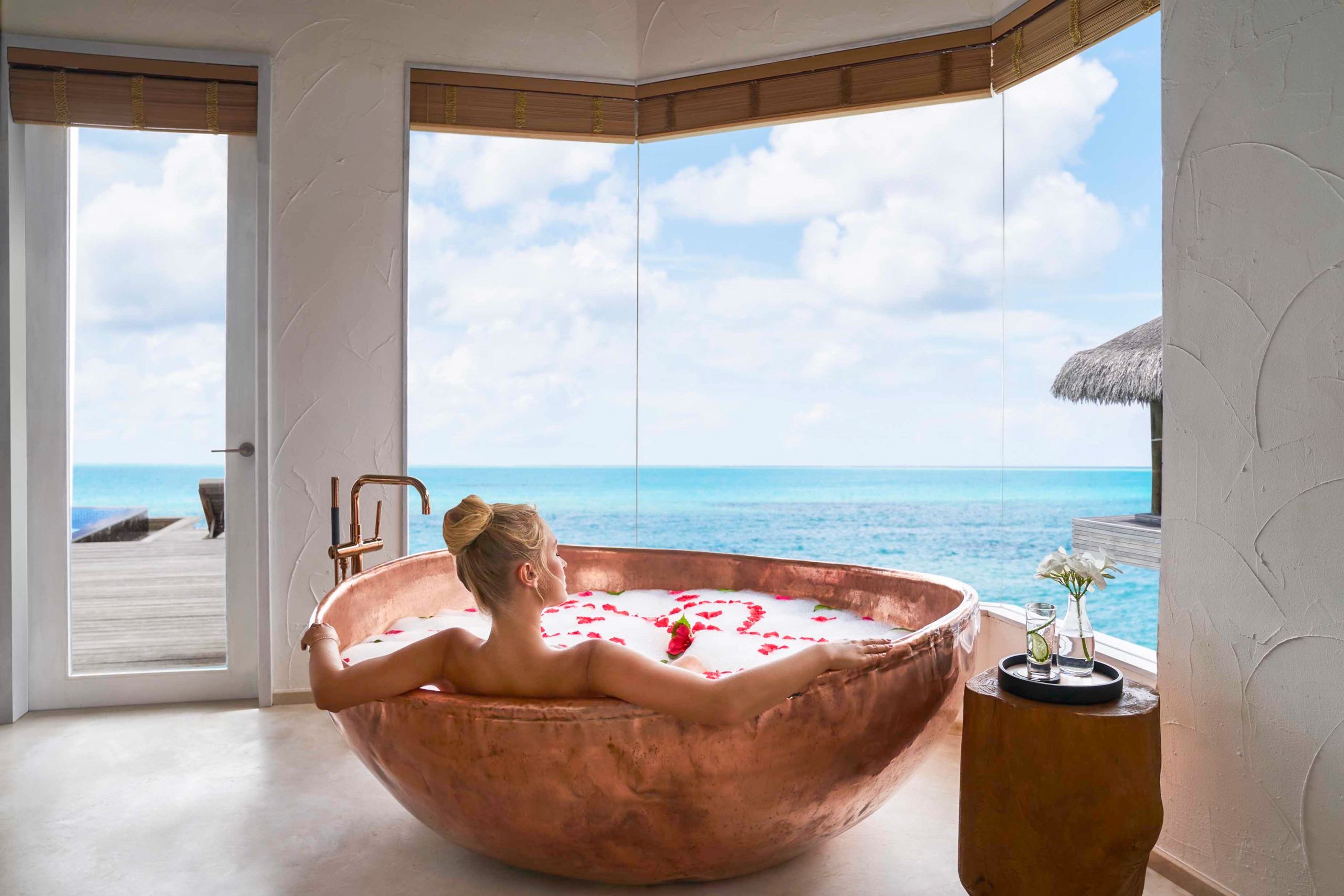 Unwind and relax
Once you arrive in the Maldives, probably the first thing to do would be to unwind and relax, letting go of the pressures of organizing your wedding and conducting it satisfactorily. Therefore, you should treat your loved one and yourself to some enjoyable leisure time and there can hardly be a better place for relaxation than the idyllic private island resorts in Maldives. Wellness would be a significant aspect of a Maldives honeymoon as you will have the opportunity to enjoy massages for couples and other rejuvenating treatments at the resort spas. You will also be able to replenish your energies with wholesome foods and perhaps engage in some relaxing yoga.
Enjoy private dining
Having a delectable meal with your loved one amidst attractive surroundings will always be an unforgettable experience. In the Maldives, you will be able to enjoy private dining in picturesque settings that will entrance couples on their honeymoon. The food itself will also be a highlight, with the expert culinary delights made by skilled chefs on offer. You will have the opportunity to choose from a variety of options when it comes to private dining; for instance, you may opt for breakfast and champagne to be enjoyed at a sandbank, or a picnic in the afternoon on a secluded beach, or perhaps a classy romantic meal at your private villa. When selecting accommodation choice, its important to consider where you could enjoy such intimate privacy on your honeymoon. Capital Travel Maldives offers resort and hotel deals ranging from low budget to luxury deals.
Engage in some water sports
In the Maldives, couples will also have the chance to engage in some enjoyable water sports together. Snorkeling would be a popular choice as the reefs are always engrossing to explore, featuring many interesting kinds of fish and other marine creatures. Meanwhile, if you happen to be a diver, or undertaking a diving course in the Maldives, you will be able to delve into the depths of the local waters to experience its many hidden treasures. On the other hand, for couples looking to add some thrills to their holiday, the Maldives offers a range of water sports such as parasailing, water skiing, wake boarding, wind surfing, jet-skiing, and kite surfing.
Go out on excursions
On your Maldives honeymoon, you may also head out on several excursions that will provide plenty of opportunities for romance and intimacy. These excursions will also make it possible for you to experience the islands' stunning beauty to the fullest. A great choice for couples would be to undertake a cruise on a traditional Maldivian dhoni vessel on which you and your partner could observe the lovely tropical sunset. Other options would include heading out on a dolphin-watching cruise or visiting a deserted island to experience sublime privacy on pristine shores.
---